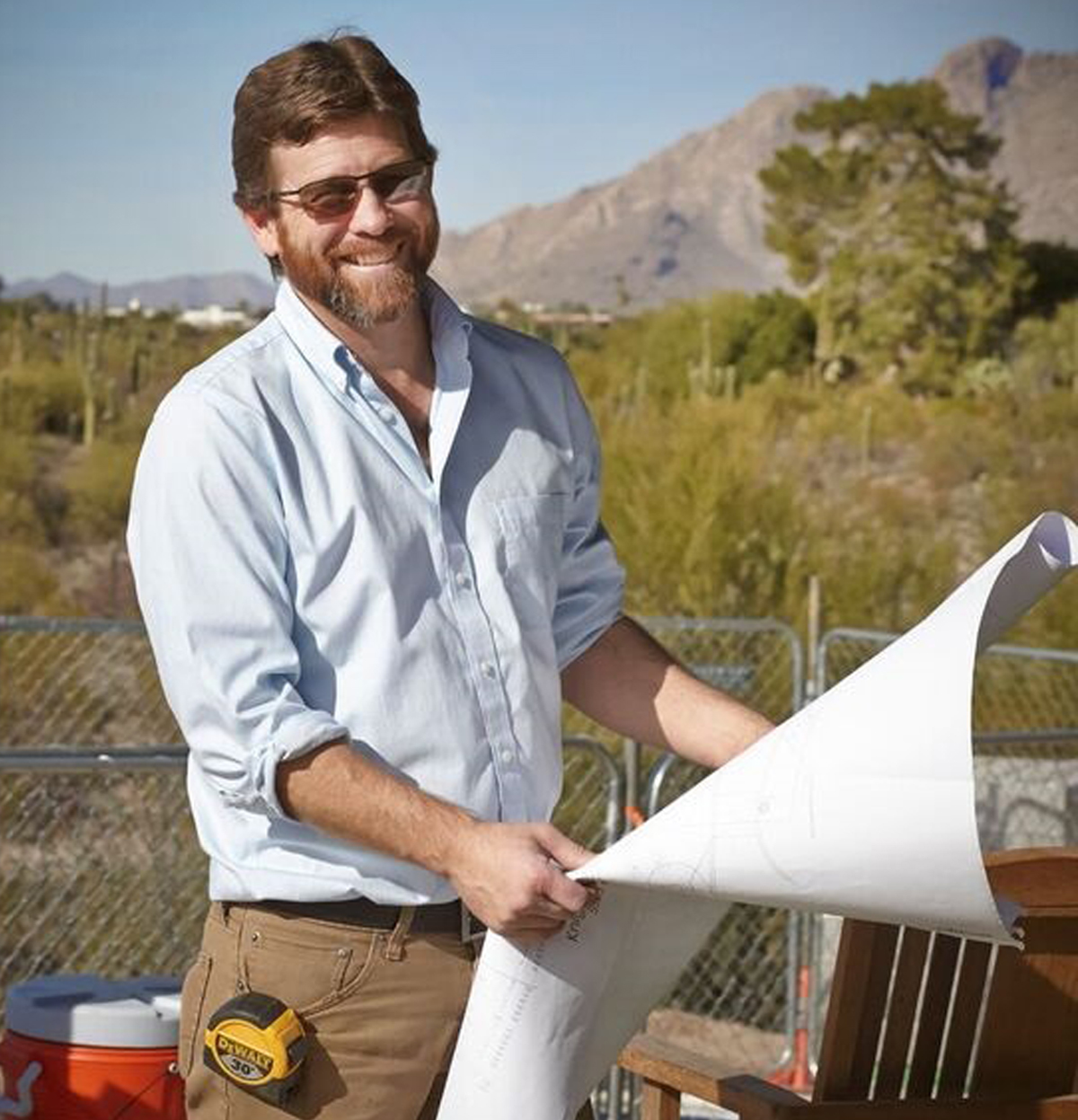 Paul received a BFA in Graphic Design from the Rochester Institute of Technology and is a licensed contractor with 25 years of experience in the landscape industry. His extensive training in art and design, combined with his hands-on knowledge and understanding of construction has enabled Paul to create some of the finest landscapes in southern Arizona. Recognized as a leader in the industry, Paul has received numerous awards for his creative and sustainable landscape designs, including being named '2013 International Landscape Designer of the Year' by the Association of Professional Landscape Designers. "Establishing relationships between people, architecture and nature" is a philosophy Paul developed to describe his approach to design and business. Creating a space to fit each individual home and homeowner is an important aspect of his designs. Equally important is building trusting relationships with homeowners, employees, suppliers and tradespeople. At Sundrea Design/Build we strive for the highest level of quality workmanship, management and communication. Paul realizes his high standards are met by surrounding himself with the best installation crew in the industry. We can design and build just about anything and no job is too big or too small, as long as quality and professionalism is the goal.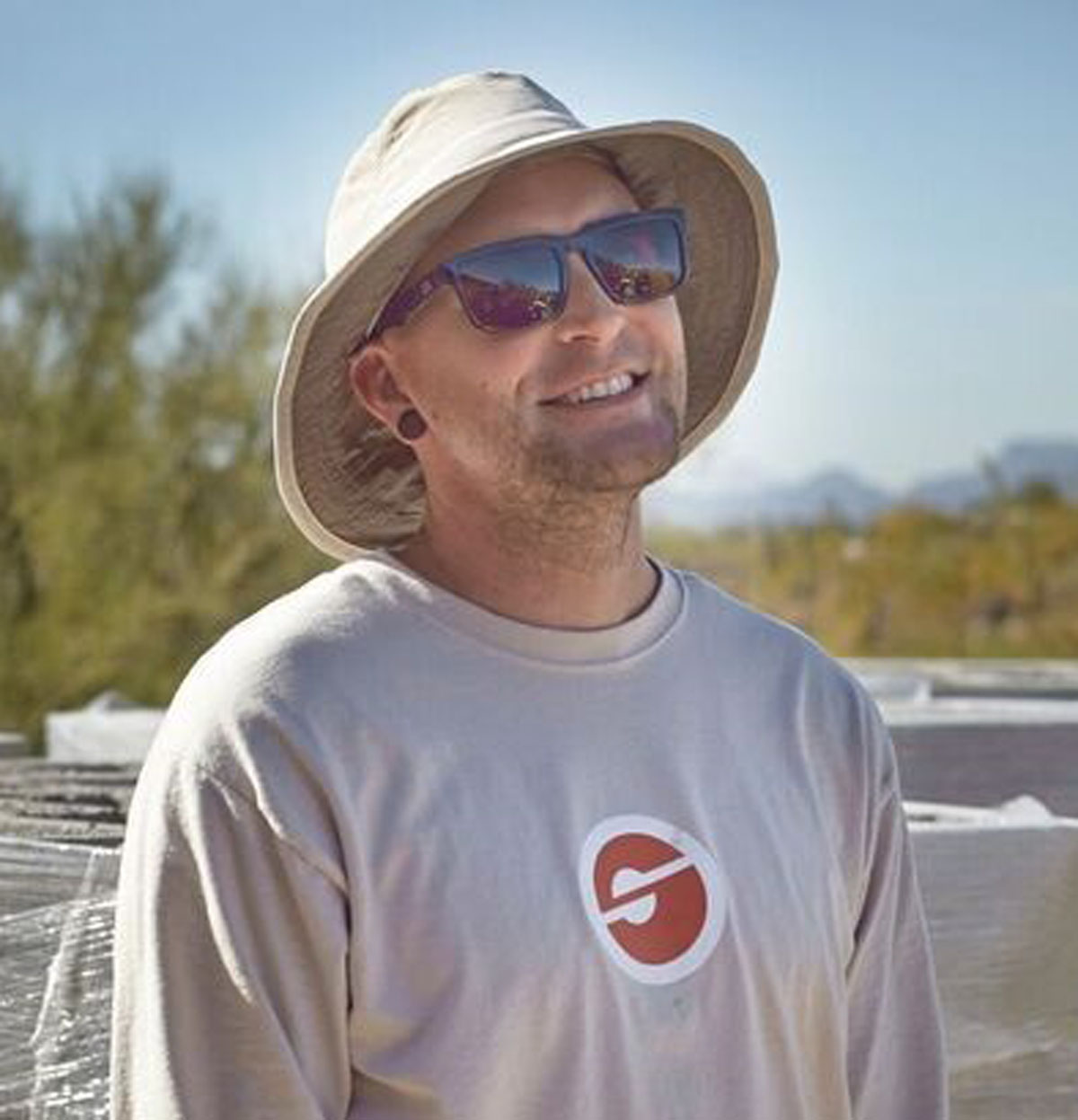 Jason is a Tucson native and former design student of Paul's. Joining Sundrea in 2011, his keen eye for detail is invaluable to achieving the high standards expected by our discerning clients. With over 10 years of experience in the landscape industry, Jason is able to combine his affection for plants and the outdoors with his passion for art and design. At Sundrea Design/Build, he is able to utilize his wide range of talents from horticulture and irrigation to masonry and metalwork; and from landscape design and estimating to creating custom artwork.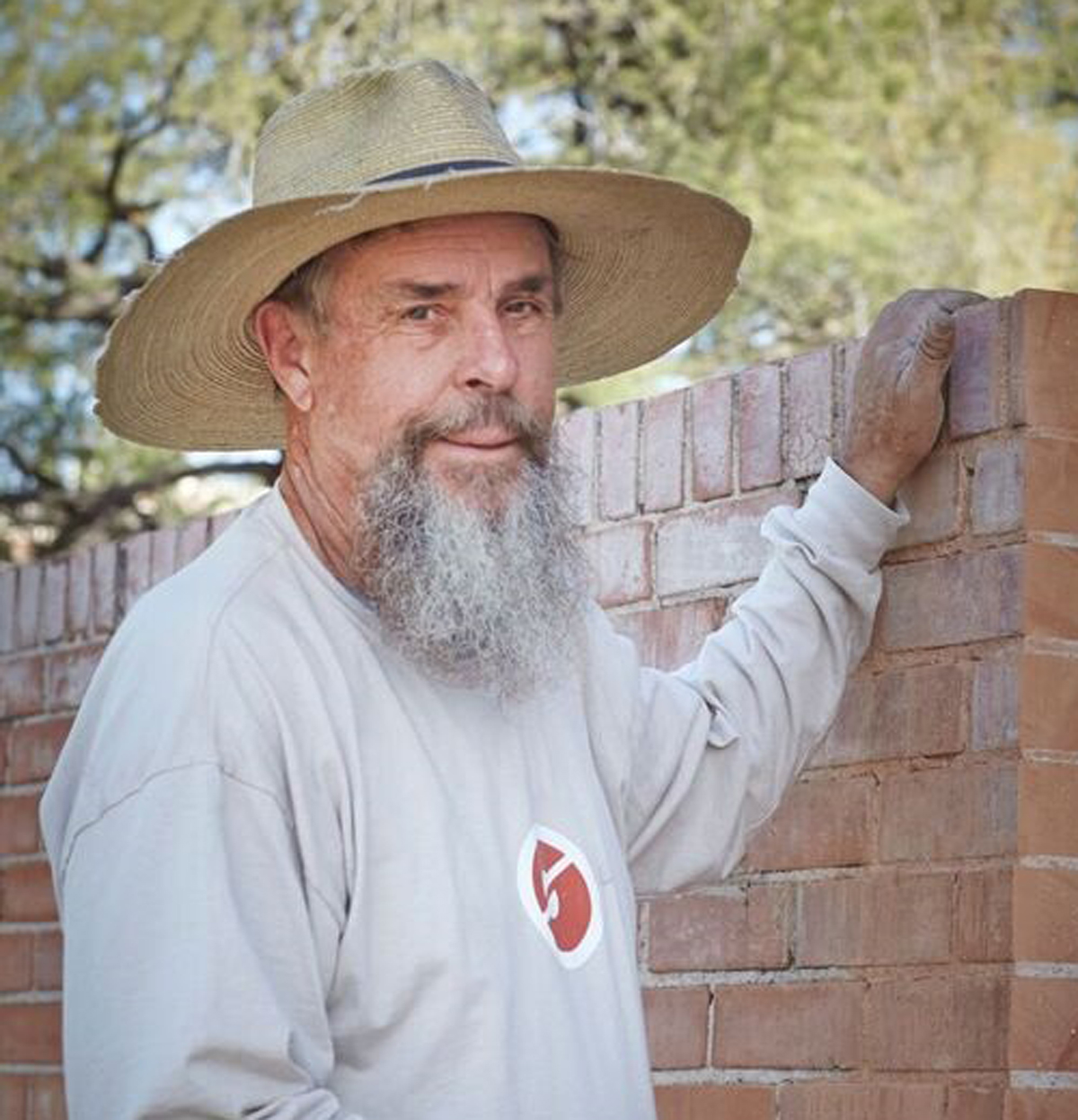 Mark has over 30 years of experience in masonry and is also skilled in concrete, stucco, rough carpentry, plants, irrigation and lighting. He has been at Sundrea since 2012, focusing predominately on masonry and helping out with all aspects of landscaping. Affectionately nicknamed 'Mark-Gyver' by the crew, Mark is well respected for his problem-solving talents on complex projects.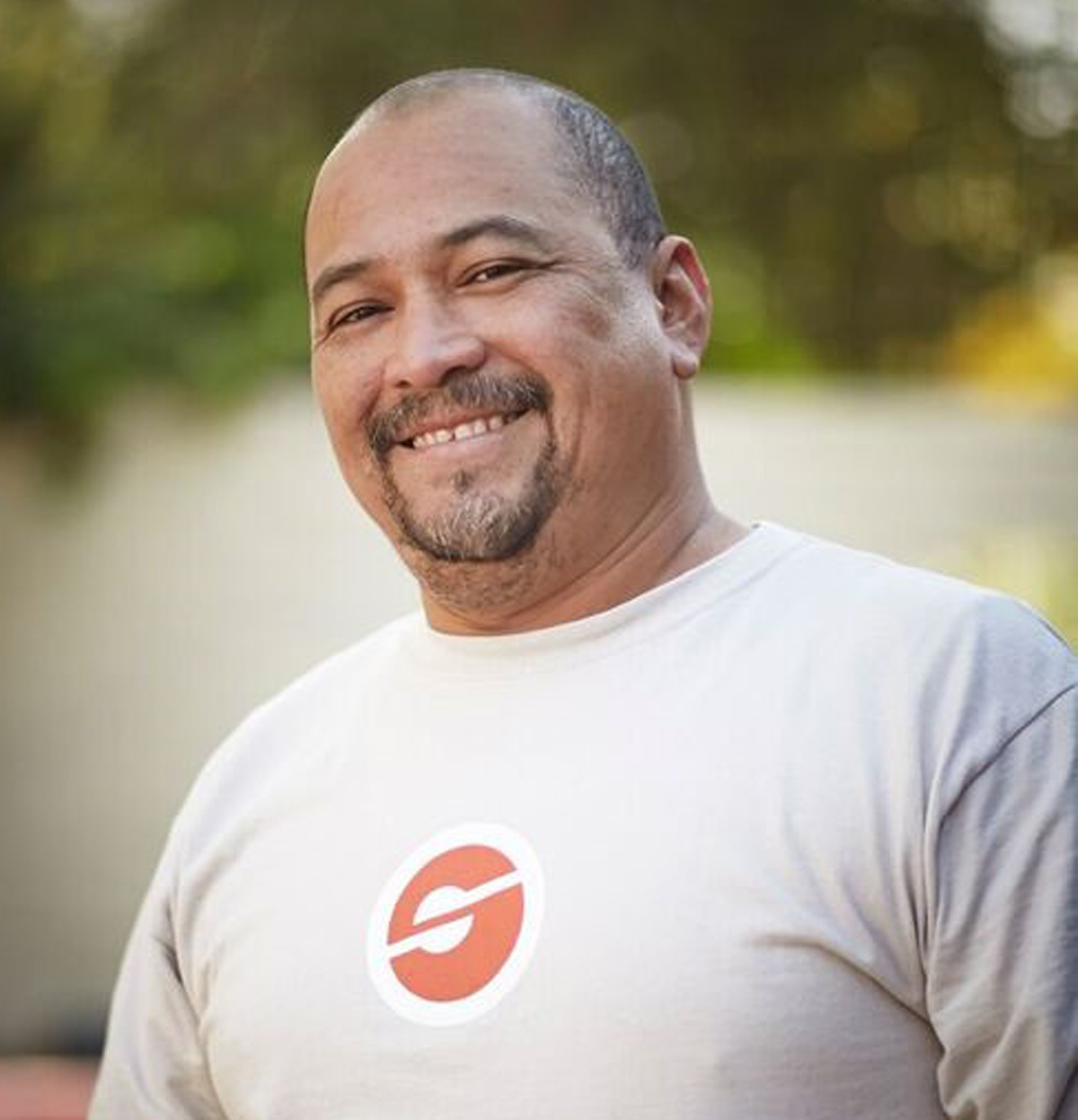 Eric has over 15 years of landscaping experience in Tucson. In 2013 he joined Sundrea where his knowledge and hard work are appreciated. Eric is organized and has excellent customer service skills. He is self-motivated and comfortable working on his own or with a crew, always taking pride in his work whether it's a simple clean-up job or complicated planting project.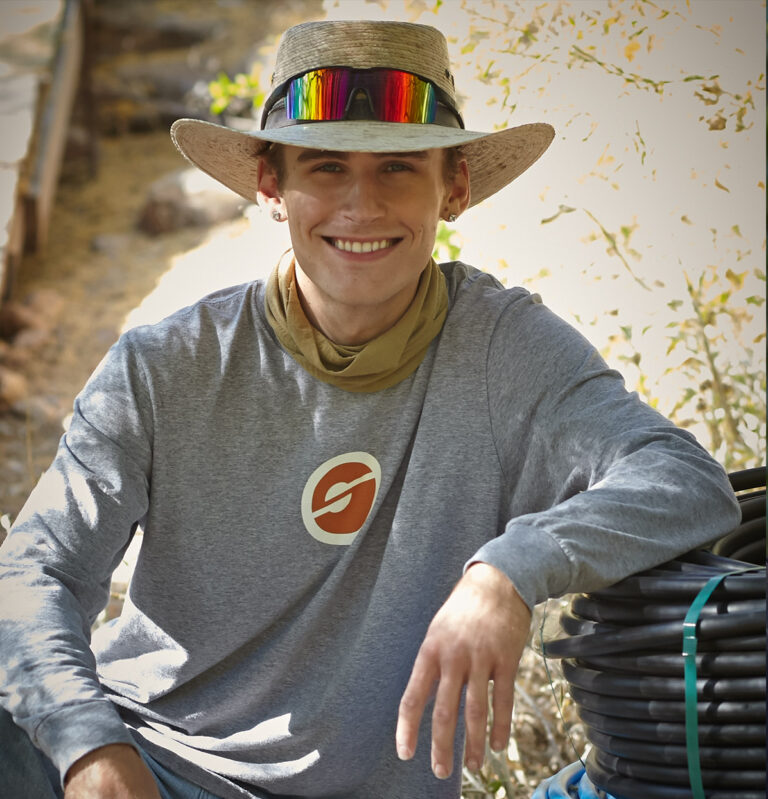 Jon is a Tucson native who spends most of his time outdoors. After joining the
Sundrea team in the fall of 2021 Jon discovered he enjoys working with metal and
welding. He is excited to learn more welding skills and likes to apply his new
talents to his hobby of working on cars.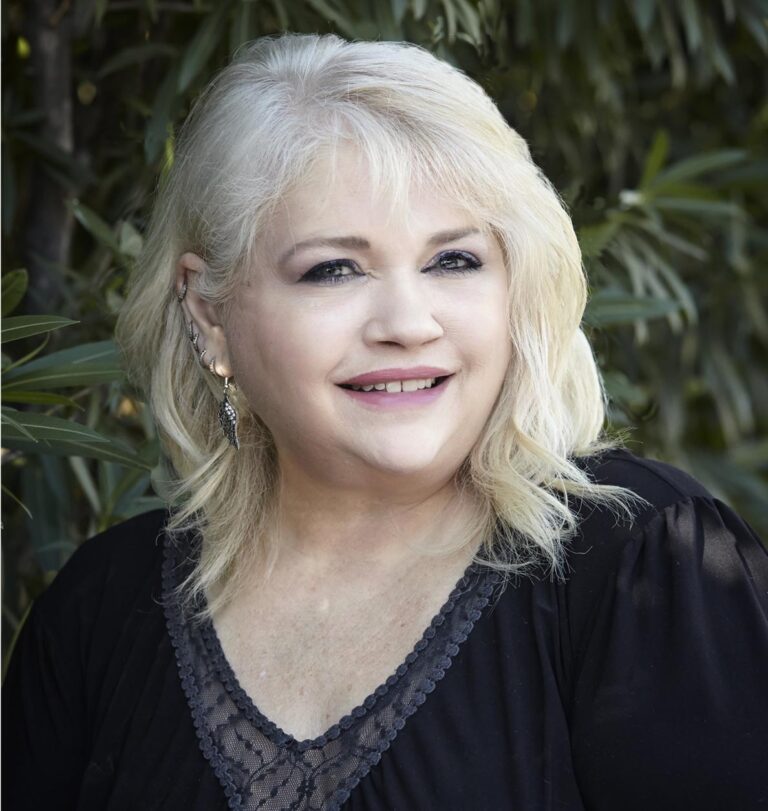 Danine has spent most of her life in Tucson, however she had nomadic periods and lived in 6 different states and 7 cities. She started her administrative career as a temporary receptionist and worked her way up to over 30 years of experience. She loves to learn new skills and gain knowledge, never passing up an opportunity to acquire both. As an older adult she attended Pima Community College and was elected into Who's Who Among Students in American Junior Colleges. Danine came to Sundrea in the Spring of 2019 and accepted the challenge of re-organizing, updating procedures and establishing a more efficient office. As Sundrea's Administrative Manager, she is especially proud of her abilities to problem solve, create innovative processes, and forge positive relationships with co-workers and clients.